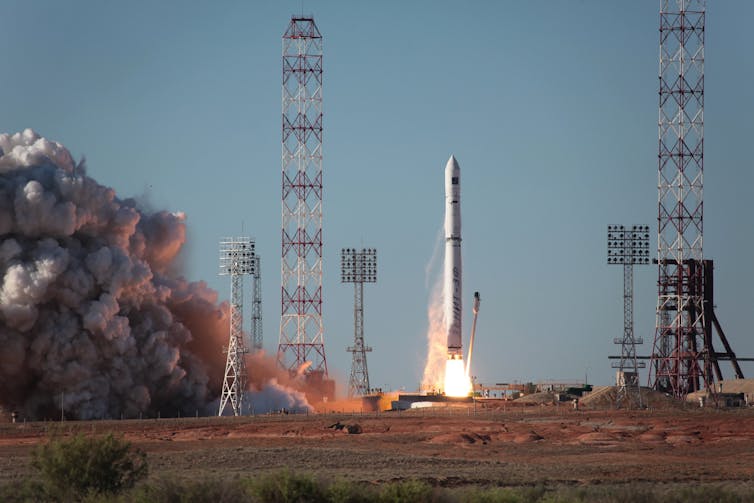 Duncan Blake, University of Adelaide
The Australian Space Agency commenced operations on July 1 2018 with the ambition of tripling the Australian space economy by 2030.
But with the Australian government investment of A$41 million, we should not expect anything like NASA (which has a budget more than 2,000 times greater).
On the contrary, the impetus for growth must come from the Australian space industry itself – and that's why "Space Prize Australia" can work.
---


Read more:
Budget 2018: space agency details still scant – but GPS and satellite imagery funded


---
The space industry in Australia is currently characterised by many small, independent and disparate enterprises in niche areas. Surviving in an increasingly competitive global market will require collaboration, pooled experience, and teamwork. In addition to the space agency, we need something to galvanise Australian enterprises in the space industry.
But turning new technology into marketable commodities is a risky enterprise. Along that journey, a prize provides the opportunity to gain financial rewards for demonstrated achievement of milestones. It provides context to draw the attention of potential clients to the prospective commodities of Australian space start-ups.
In the model of previously successful prizes in aeronautics and space, Space Prize Australia could drive an Australian space launch – where the satellite, components, launch vehicle, launch facility, operation, ground control station and user applications all come from Australia.
The Great Air Race
On 19 March 1919 the government of Prime Minister Billy Hughes announced a £10,000 prize for the first successful flight from the UK to Australia in an aircraft manned by Australians, for the purpose of "stimulating aerial activity".
It was known as the Great Air Race, and within five months of the announcement, six groups of former WWI airmen and their aircraft had formally registered to compete in the race.
Four Australians – Captain Ross Smith, Lieutenant Keith Smith, Sergeant Wally Shiers, and Sergeant James Bennett – won the prize:
Smith and his team landed at Fannie Bay Airfield in Darwin at 4.12 p.m. on December 10, 1919 and were instantly mobbed by almost the entire population of just under 1,500. Lieutenant Hudson Fysh, soon to be co-founder of the newly formed Qantas, was the first to greet the four airmen.
Their trip was a bold demonstration of what Australians could do. It connected us to the global economy and community, put Australia at the forefront of global aviation, and provided inspiration and energy for the Australian aviation industry.
---


Read more:
3, 2, 1…liftoff! The science of launching rockets from Australia


---
Other space prizes
The Great Air Race and others like it were the inspiration for more recent prizes, specifically in the space industry.
The Ansari X Prize was initiated in 1996 at a value of US$10 million. It was designed to reward the first non-government organisation to launch a reusable manned rocket into space twice within two weeks. The prize was won in 2004 by the Scaled Composites company led by Burt Rutan.
Of greater significance is that it was estimated to have generated US$100 million in new technologies investments. The winning technology was licensed to the newly created Virgin Galactic, and Scaled Composites was later sold to aerospace and defence firm Northrop Grumman.
With an initial target date of March 31 2018, the Google Lunar X Prize included rewards totalling US$30 million for the first privately funded team to place a spacecraft on the Moon, travel 500 metres and transmit high definition video and images back to Earth.
Interim prizes were awarded, but no team was able to meet the challenge by the deadline. Nevertheless, it is estimated that it generated over US$300 million in investments.
Let's get started
Space Prize Australia is, at this stage, a proposal: no one has committed the funds. However, it has the capacity not just to galvanise our space industry enterprises, but also to inspire the Australian population broadly – just as the Great Air Race did.
It could start with crowd-funding – so that everyday Australians can have a stake in the Australian space industry – and with philanthropy from wealthier individuals or groups.
State governments may be interested. The states and territories have already demonstrated interest in and commitment to attracting space industry to their cities, and are seeking further opportunities to do so.
---


Read more:
Step up Australia, we need a traffic cop in space


---
Federal government agencies could chip in too. As well as the Australian Space Agency, Defence, Geoscience Australia, CSIRO and Bureau of Meteorology would benefit from the development of an Australian capability to launch Australian satellites on Australian rockets from Australian sites and operate them from Australian facilities.
It is impossible to say how much could be raised as a prize pool from all those sources. But if it could be announced on 19 March 2019 – the 100th anniversary of the announcement of the Great Air Race – then AU$10m would seem apt. It's a figure of comparable significance to the £10,000 prize offered in 1919, and would be sufficient to attract several competitive teams.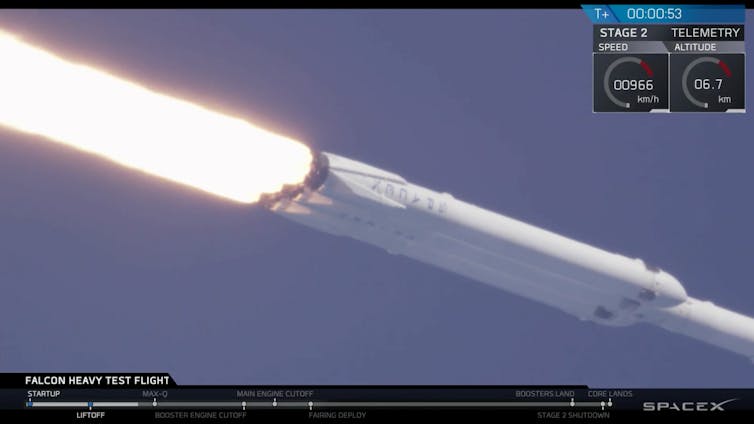 Inspiration matters
Space Prize Australia would provide an opportunity for Australian space enterprises to demonstrate their technology, with financial and other support.
The prize would be a means to encourage and facilitate collaboration – potentially with benefits even for enterprises that don't win.
---


Read more:
No launch from Australia: something missing from our plans for the new space race


---
The prize could be used, in part, to send the winners on a global tour, to meet with major clients, attend several major events and promote what Australia can do.
It would attract global attention and inspiration and it would showcase Australian space capability to the world.

Perhaps most importantly, it could inspire every Australian girl, boy, man and woman who looks up at the sky at night and wonders what she or he can achieve.
Duncan Blake, PhD candidate, law and military uses of outer space, University of Adelaide
This article was originally published on The Conversation. Read the original article.