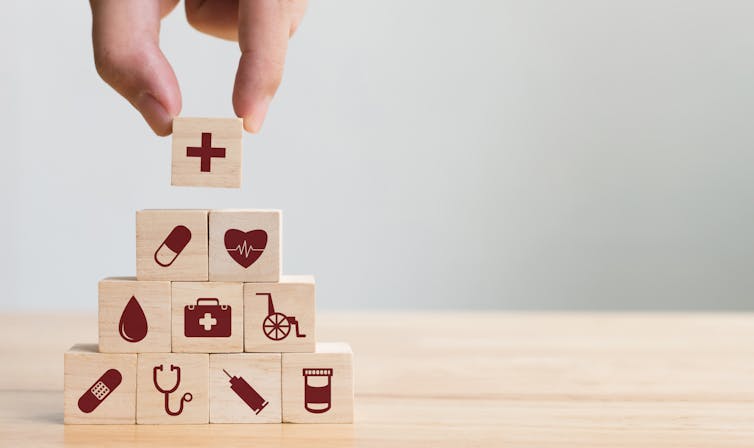 Antolin Bonnett, The Conversation
Australia loses nearly A$2 billion of GDP every year due to people with cancer leaving the workforce.
A study published today in BMC Public Health showed that 67% of Australians of working age (25-64) diagnosed with cancer reported changes to their employment in 2015, such as reduced hours and stopping work. Around 50,000 people with cancer weren't working at all.
The authors calculated this equated to a loss of A$1.7 billion in GDP.
Compared to the workforce rates of other long-term health conditions, such as chronic epilepsy, heart disease and diabetes, those with cancer were almost twice as likely to not be in the workforce.
A previous report showed loss of productivity due to cancer diagnosis accounts for around 54% of the total lifetime cost of cancer. This is compared to only 29% in direct costs, such as medical treatment.
Previous studies show around 40% of cancer survivors will return to work after treatment at six months following a diagnosis, and 89% after two years.
The authors called for additional support from government, employers and the medical profession for cancer survivors wanting to return to work.
Lead author and lecturer at James Cook University, Nicole Bates, said returning to work was "an important milestone, both financially and emotionally".
Australians with a cancer diagnosis who didn't have a tertiary qualification were nearly four times as likely to not be working as those who did. Other factors affecting work status included having a manual labour job, less flexible working arrangement, and the type of cancer and treatment.
---


Read more:
We need more support systems for people who want to work during and after cancer treatment


---
Professor and medical oncologist at Flinders University, Bogda Koczwara, said lack of flexible employment was a significant roadblock to cancer survivors re-entering the workforce. She added Australian systems only allowed people to be either "on or off".
"In Australia, there isn't a lot of room for return to employment. Sometimes a person may be willing to return to work but not capable of doing so at full capacity. But they're better off staying at home and claiming full insurance than going back to work partially because that way they lose their payments," she said.
Professor Koczwara, who was not involved in the study, also said it was important to not only consider medical ways to assist cancer patients returning to work.
Miss Bates said employers could work with the cancer survivor and their medical professionals to "enable returning to work within their capabilities".
Director of the Australian Healthy Policy Collaboration at Victoria University, Rosemary Calder, said it would be useful to explore how cancers that shared common risk factors with preventable chronic diseases contributed to the productivity impact.
"Given what we know about the shared risk factors for some cancers and other chronic diseases, if we invested in prevention of these risk factors, we potentially could reduce the productivity impact of cancers related to those risk factors," she said.
---


Read more:
Interactive body map: what really gives you cancer?


---
The researchers analysed data from the 2015 Australian Bureau of Statistics Survey of Disability, Ageing and Carers according to education, health condition, and employment status.
The study was limited by its inability to differentiate the rates of workforce participation of those currently undergoing treatment compared to those in remission.

This article has been updated to include other long-term health conditions that affected return to work, and clarify that the estimated loss of productivity due to cancer compared to direct medical costs was from a previous report.
Antolin Bonnett, Editorial Intern, The Conversation
This article was originally published on The Conversation. Read the original article.