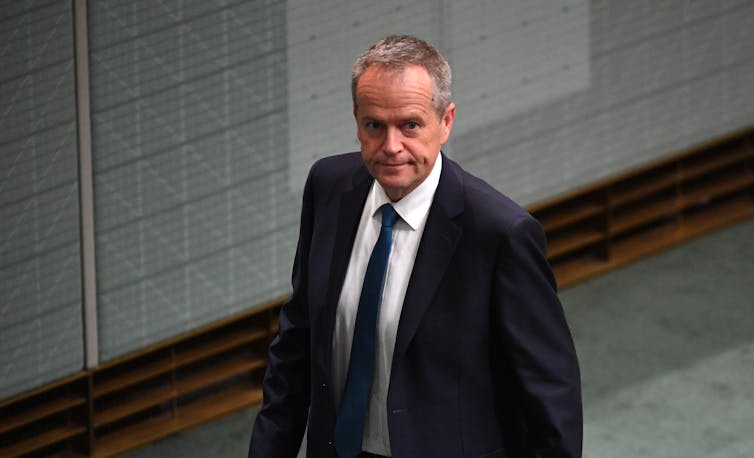 Michelle Grattan, University of Canberra
Opposition Leader Bill Shorten has proposed a compromise to deal with the citizenship crisis, saying Labor would support a "universal disclosure to the parliament".
Labor has been on a unity ticket with the Coalition in opposing an audit, but as the crisis continues to unfold it has moved to a position that falls short of bringing in an outside auditor, while putting pressure on the government. The ALP argues an outside audit would undermine the High Court, which judges eligibility cases.
Shorten said the opposition accepted that more needed to be done to restore confidence in the system. The ALP had the strictest vetting system and so "nothing to fear from greater transparency and disclosure".
Earlier, the government spent Friday warding off suggestions that Energy Minister Josh Frydenberg might be a citizen of Hungary, via his Jewish mother who was born in Budapest in 1943 and as a child came to Australia, stateless.
Shorten offered to co-operate with the government to come up with an agreed process for clarifying MPs' citizenship.
"Whatever the ultimate process is, it must adhere to clear principles. It must be accountable to the people through the parliament. It must have bipartisan agreement prior to implementation. It must be sufficiently robust to give all Australians confidence in the process.
"But it must not be allowed to create more legal problems, or in any way undermine the supremacy of the High Court on these matters," he said, adding that "one thing is clear – the situation as it stands cannot be allowed to continue".
Frydenberg was drawn into the citizenship affair after The Australian highlighted the background of his mother.
Under a Hungarian law to address the stateless status of Jews persecuted in the war, anyone born in Hungary in 1941-45 is automatically a Hungarian citizen. The Hungarian citizenship act gives citizenship to the children of citizens, the paper reported.
Frydenberg said it was "completely absurd" to think that retrospectively, and against her will, his mother could be made a Hungarian citizen, and that that would flow through to him.
Turnbull, who has just returned from Israel, sounded emotional as he hit back strongly against any suggestion Frydenberg could be Hungarian.
"If any member of the House of Representatives wants to stand up and say – and move – that Josh Frydenberg is a citizen of Hungary, the country that were it not for the end of the war, would have killed his mother and his grandparents, if somebody wants to stand up and allege that, fine.
"Let them do that. They can do that. We'll see if they persuade the House to refer the matter to the High Court," he said.
Turnbull continued to resist calls for an audit: "We must not allow ourselves to be dragged into a sort of lynch mob, witch-hunt, trial by innuendo and denunciation.
"There is an established process here. There is a court, the highest in the land, that has the constitutional authority to deal with it and the parliament has the ability to make references to it.
"It's about time we all returned to the land of common sense and the rule of law."
Shorten said the government had no plan to resolve the citizenship crisis, and Turnbull had been incapable of providing leadership on it.
Shorten said he was deeply concerned that, following the resignation from parliament this week of Senate President Stephen Parry, stories had emerged about senior ministers being aware of the situation. This "cover-up" was alarming.
Communications Minister Mitch Fifield has confirmed that Parry spoke to him some weeks ago about his situation, which Parry kept secret until this week.
Parry has indicated he spoke to various colleagues, and the feeling was he should not do anything before the High Court decisions on the multiple cases before it, which came last week.
In these decisions, Nationals Barnaby Joyce and Fiona Nash were disqualified. Parry then sought clarification on whether he, like Nash, was a British citizen and was told by the British authorities that he was, prompting his parliamentary resignation.

Turnbull said he wasn't party to any conversation Parry had had with Fifield, but the responsibility to comply with the Constitution was with Parry.
Michelle Grattan, Professorial Fellow, University of Canberra
This article was originally published on The Conversation. Read the original article.